Your Business & Surrey Bike Rental

At the International Surrey Company, we know Surreys.
The various models of Surrey bikes offered by International Surrey Company Ltd. comprise more than 90% of the Surrey rental bikes in the United States.  With more than 40 years of combined rental experience as both a manufacturer and owner of rental business across the country, we offer your business unique expertise that is unparalleled in the industry.
No other company that has both produced these distinctive four (4) wheel Surrey bikes for worldwide distribution as well as tested, through decades of rental use, what makes a Surrey bike best suited for the rental industry.  What has evolved through this process is a Surrey bike engineered with the rental owner in mind, embodying the reliability and quality important to a business and offering the enjoyable ride and safety important to its customers.

At the International Surrey Company, we know the rental industry.
The profit-making potential of Surrey bike rental ownership is one of the best kept secrets from those seeking lucrative investment opportunities. Surrey bikes are not only ideal for the makings of a standalone business but are a great addition to almost any existing business as well.
As the owner of Surrey bike rental facilities, we know that a rental facility operating at a good location during peek months can generate the amount of income enjoyed by only a small percentage of wage earners.
As a seasoned rental business owner and Surrey provider, we offer your business:
Reliable equipment at great prices
Equipment designed to limit liability
Support in the way of free insurance resources, rental agreements and liability releases
An economical and available replacement part supply
Responsive customer support
High Profitability!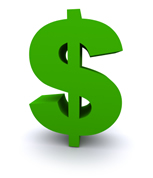 Surrey Bike Rental Businesses – A proven money maker for 40 years
Typically, a Surrey bike rental business located in a resort or high traffic recreational area with the correct demographics of families and children will return the investors initial capital investment for the cycles in 25 to 60 days.  See the graph below.
Nationwide a Surrey typically rents for $20 per hour while the Surrey Limousine will rent for $30 per hour.  It is easy to see that after approximately 125 rentals each unit has paid for itself.
A Surrey rental translates into years of high profitability for your business whether new or well established.
Existing businesses such as ice cream parlors, gift shops and restaurants enjoy as much as a 40% increase in gross revenue to the existing business where a Surrey rental is opened.
Our 40 plus years of experience has revealed that the Surrey bike rental business is a relatively recession proof business because Surrey bike riding is an economical activity for families to enjoy together.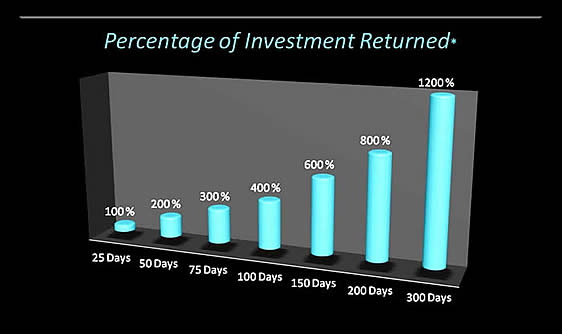 * The model above assumes a starting surrey bike rental fleet of 6 Surreys and 4 Surrey Limousines each leasing for $20 and $30 dollars per hour respectively for a modest 3-4 hours per day.
Have the World's Best Boss!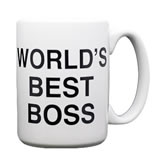 Owning your own Surrey bike rental business is your opportunity to live the American Dream. 
Do not work to make others wealthy when you can work to make yourself wealthy.
Answer only to yourself.  Be your own boss.
Operating a Surrey rental business gives you the opportunity to make your own schedule and operate at your own pace.
Owning your own Surrey rental business means more time with your family and friends.
Effectively managing your own Surrey rental business means potential tax benefits and significant wealth building.
You get to choose who you work with or if you want to work with anyone at all!
A Lifestyle Career!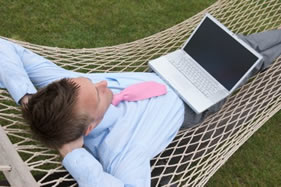 Owning and operating a Surrey bike rental business is a lifestyle career that is stress free in great locations watching others enjoy what you do.
Operating your own Surrey rental business allows you to work in great vacation locations that are enjoyable.
The Surrey rental business is a business that you can be passionate about and choose to grow or just maintain.
Your Surrey rental business is a stress-free enjoyable environment where you are providing families the opportunity to have fun together and create great memories.
If your Surrey rental business will be a family owned and operated business, there is no better training ground for your children that to have the opportunity to grow up learning the value of hard work, discipline and a dollar.
Be creative.  Surrey bikes can be integrated into almost any existing business such as concessions, ice cream parlors, restaurants, smooth bars, gift and novelty shops or use a Surrey bike to promote your business.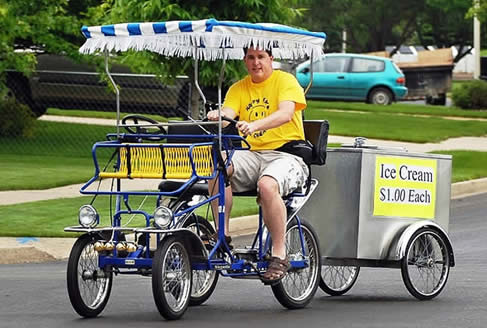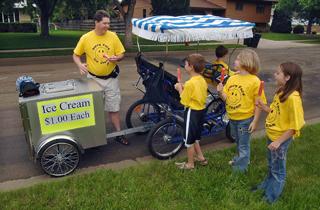 Get Started Today!
Engage the widely recognized industry leading International Surrey Company about product acquisition and operation assistance – We know more than the other guys, we just do not want to be your partner or charge you to benefit from our unparalleled experience.
Research the local market.
Develop your marketing plan.
Secure your financing.  We can help with this too!
Secure your insurance and operating agreements (we provide this information free of charge)
Remember – Operating a Surrey bike rental is not rocket science and be leery of companies that insist on treating it as such.
Prepare your location for operation.
Operate with world class, reliable, equipment.
Start your American Dream, be your own boss and build your and your family's wealth and future.
We didn't invent the Surrey bike, just the Surrey bike rental business.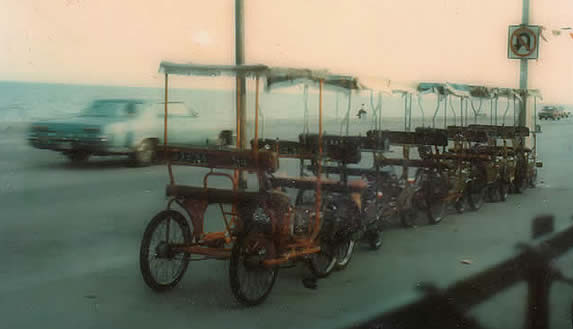 Pictured above is our first Surrey rental fleet, and the first west of the Mississippi River, in 1974.